Mole Removal
Diagnosing skin lesions can be challenging. Dr. Rodwell has extensive experience performing biopsies and diagnosing benign and cancerous lesions. The good news is that most skin lesions are indeed benign, which means they are not skin cancer. When that is the case, Dr. Rodwell can remove them himself and take care of the cosmetic aspect of the process at the same time – making sure that your skin looks as normal as possible.
When a lesion is found to be skin cancer Dr. Rodwell can remove the cancer himself, but often he will work with a dermatologist with expertise in the Mohs surgery technique for the removal of the cancer.
Sometimes, a simple repair to the area where a cancer was removed can be performed, but in many cases a more complex reconstruction is needed, especially around the sensitive areas of the face, eyelids, and nose.  Dr. Rodwell may then need to perform more advanced techniques for Skin Cancer Reconstruction.
Why consider Mole Removal with Dr. Rodwell?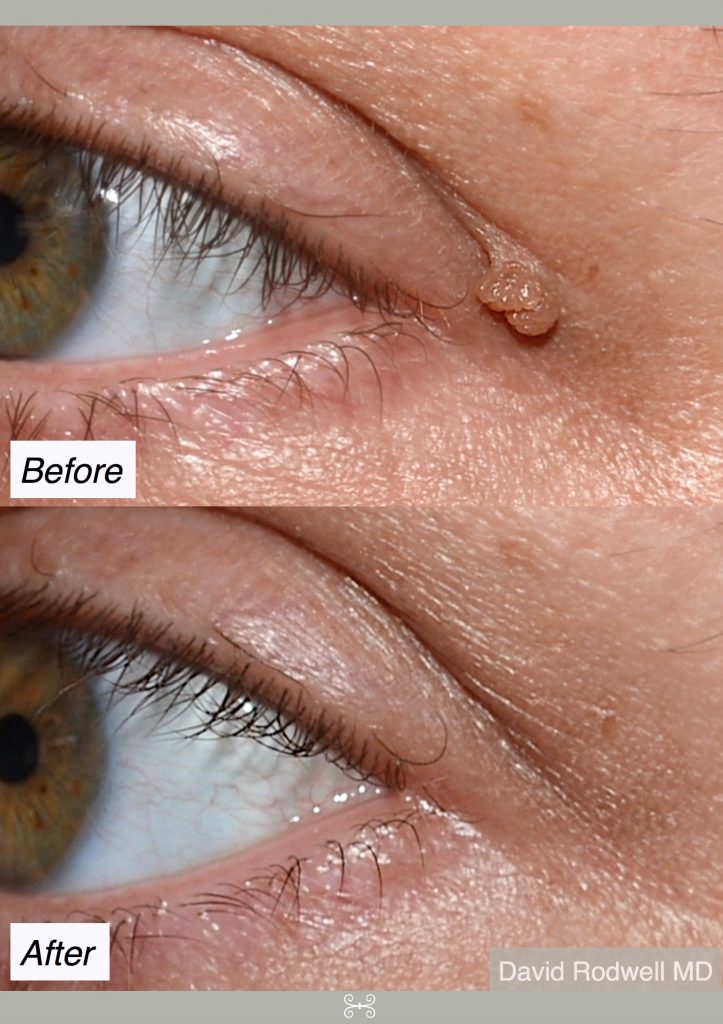 Dr. Rodwell is skilled at diagnosing and removing all types of skin lesions:
Seborrheic keratoses
Sebaceous hyperplasia
Cherry angioma
Skin tags
Liver spots
Moles
Cysts
Skin cancer
Dr. Rodwell's Approach to Mole Removal
Once Dr. Rodwell has diagnosed the skin lesion, which may require a biopsy, he will then educate you on the best technique options for removal. He will then devise a surgical plan that is appropriate for the type of lesion you have.
He will let you know what to expect and whether you need to take off any time from work. Usually, biopsy and removal of these types of skin lesions can easily be performed in the office, and no significant downtime is required after skin lesion removal.
What to Expect After Mole Removal
Every case is different, but most people can continue with their normal activities immediately after the removal of one or more skin lesions. Dr. Rodwell will provide you with complete post-operative instructions for healing, and he will monitor your progress during follow-up visits.
In some cases, you may experience slight bruising, tenderness, and swelling in the treated area. These symptoms should resolve quickly. Most people do not feel the need to take pain medication after this surgery, but you can do so, if necessary. Cold packs may be helpful in some cases as well.
If you are considering mole removal in Charleston, contact Dr. Rodwell today to discuss your candidacy.