Restylane Lyft
Restylane Lyft is the newest FDA-approved option for adding natural volume to your cheeks.
This product formerly known as Perlane just recently expanded it's FDA-approved indications.  This is the same product that has been part of the Restylane family that we have used for years.  Now the new Restylane Lyft is the only filler approved for use in both the cheeks and deep lines in areas such as the nasolabial folds.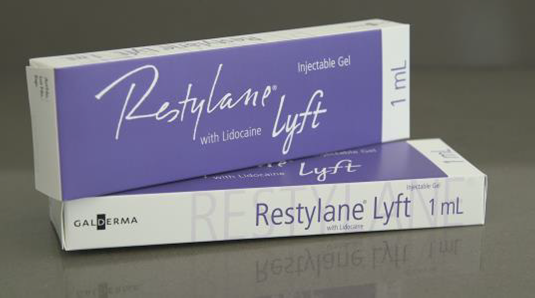 Using fillers in the cheeks is such a great way to provide a very natural improvement to the face.  Patients often come into the office pointing to specific lines or wrinkles when what they really need is to restore volume to the cheek and, in doing so, provide a soft natural lift.
Learn more about how fillers can improve the cheeks:
Dr. David Rodwell specializes in facial cosmetic surgery and minimally invasive procedures such as filler injections with Restylane Lyft.  To learn more about your options and what to expect after fillers call our office at (843) 628-1415 to schedule a private consultation.